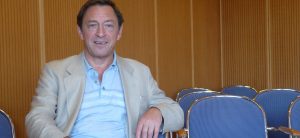 Se Res Publicas boklansering med forfatter og professor Guy Standing. 
– En ny samfunnsklasse blir til, av arbeidstakere uten fast jobb, uten yrkesstolthet og uten trygghet. De kalles for prekariatet. Slik argumenterer Guy Standing, professor ved School of Oriental and African studies.
Han er forfatter av boken»Prekariatet – den nye farlige klassen»
Se video av Res Publicas boklansering her – med Guy Standing.