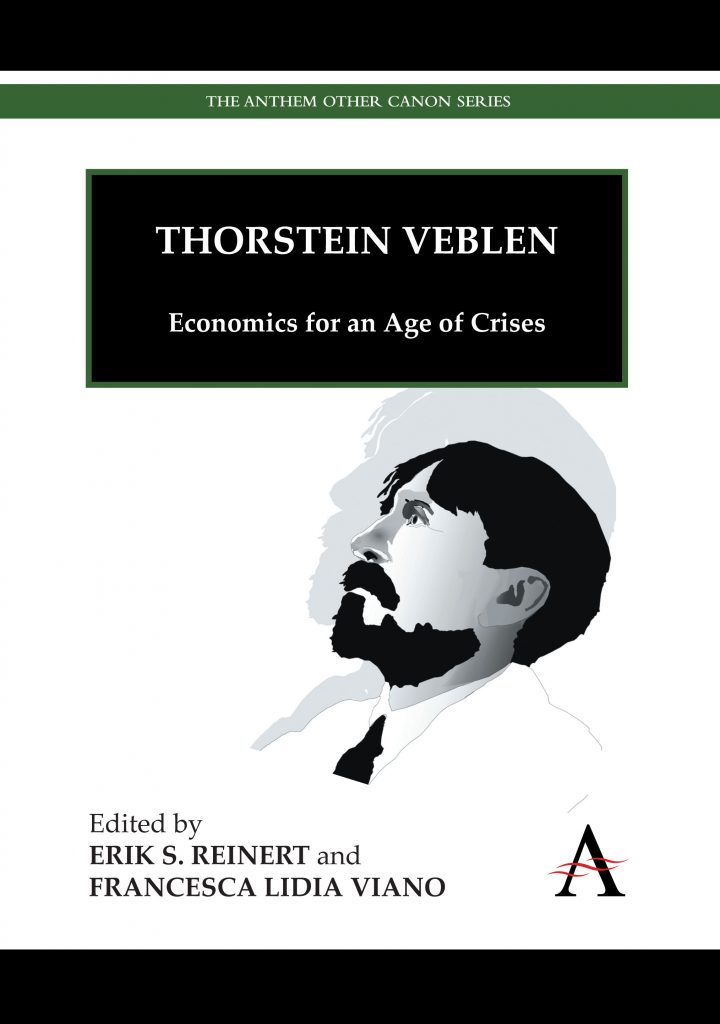 Economics for an Age of Crises
After his death Thorstein Veblen was hailed as «America's Darwin and Marx» and is normally portrayed as the perennial iconoclast. He severely criticised traditional economics and attempted to create an alternative approach based on a much more complex view of human beings. He is one of the most celebrated economists of our age and has been the inspiration for many books; the predatory version of capitalism we now again experience, the phenomenon of studying cultures of consuption and the darker sides of gilded ages can be traced back to Veblen.
A conference in Veblen's ancestral Norway marked the 150th anniversary of his birth. The aim of the conference was to consolidate Veblen scholarship and evaluate his relevance to the problems today. Thorstein Veblen: Economics for an Age of Crises offers the results of that endeavour; it is a milestone of Vebleniana which assesses all the most salient aspects of his life and influence. Many of its contributors also push into uncharted territory, examining the man and his work from new and necessary perspectives hitherto ignored by scholarship.
Erik S. Reinert is senior advisor Res Publica, Norway, President of The Other Canon Foundation, Norway, and Professor of Technology and Development Strategies at Tallinn University of Technology, Estonia.
Francesca Lidia Viano is a Graduate Research Associate at the Center for History and Economics at Harvard University.
Boka er utgitt av Anthem Press, 2012.